A Standby Generator Installation You Can Trust
Wisconsin Electric offers affordable standby generator installation to serve your home backup generator needs in Wisconsin. We provide a diverse selection of high-quality Generac whole home generators.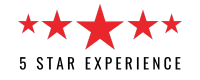 For your comfort, we offer three key advantages to guarantee the efficacy of our products:

7 out of 10 Homeowners Prefer Generac Generators
At Wisconsin Electric, we leverage the reputation of Generac, the creator of the home backup generator category, to offer our clients high-end solutions. We offer a range of Generac residential backup generators with options that meet your needs and budget.

Generators Protect Your Home Automatically
Generac home backup generator systems are designed to kick in automatically, ensuring that your home is powered, and your equipment is safeguarded in the event of a power outage.

24/7/365 Support From Generac's Wisconsin Headquarters
Generac offers 24/7/365 support to help our clients troubleshoot problems remotely, ensuring minimal downtime should an emergency occur.
Contact Us For A Quote
For an effective backup solution, Wisconsin Electric is your go-to. The Generac products we supply are favored by seven out of ten homeowners, offer automatic power delivery, and come with day and night support from Generac's Wisconsin headquarters. Don't let power outages disrupt your life. Contact us today to learn more about our generator installation services.